Charles PIERRE

CNRS engineer-researcher in applied mathematics
Université de Pau et des Pays de l'Adour


Address:

Laboratoires de Mathématiques et de leurs Applications de Pau

Université de Pau et des Pays de l'Adour

Pau - FRANCE

011-33 (0)5-59-40-75-27


Topics
Numerical analysis of PDEs.
Finite volume and finite element methods
Numerical analysis of ODEs.
Time stepping methods, exponential integrators
Scientific computing.
Code: high order solver for reaction diffusion equations.
Mathematical electrocardiology: modelling, analysis and simulation
Porous media, transfer by convection-diffusion
Students
Participation à des projets de recherche
Prepublications
Journal Papers
Conference proceedings
Other
CHORAL

Cardiac-electrophysiology High-Order Algorithms

A Fortran 2003 code for parabolic reaction-diffusion equations

Applications to electro-physiology
Brief description
Features:
High order stabilized time-stepping methods for stiff problems
(exponential integrators, ImEx and operator splitting methods).
High-order finite element methods.
High-order curved geometry
(parametric elements).
Applications:
Evolution reaction-diffusion equations coupled with ODE systems,
(ionic models for cellular action potential, monodomain model, anisotropic tissues ).
Elliptic equations.
Dependencies:
Fortran compiler.
Mesh generation and visualization based on Gmsh.
Gallery
Spiralling excitation potential wave (monodomain model).
P3-Lagrange finite elements / Order 3 Rush-Larsen time-stepping method.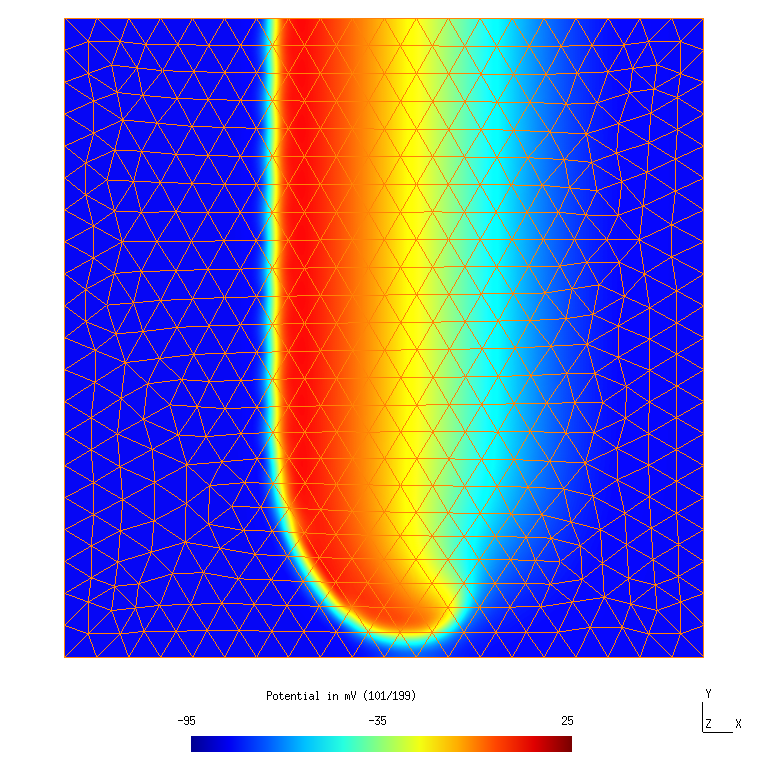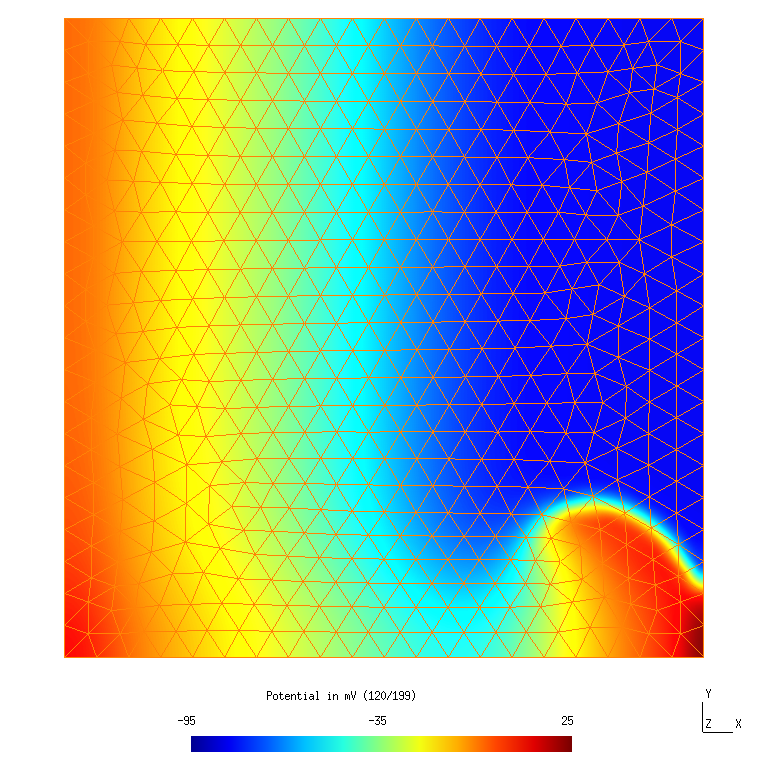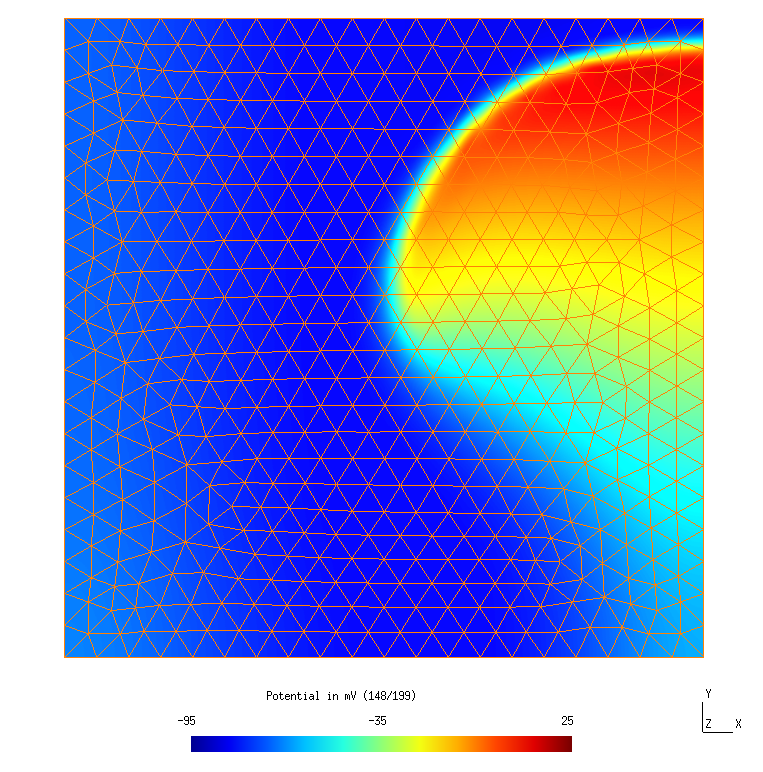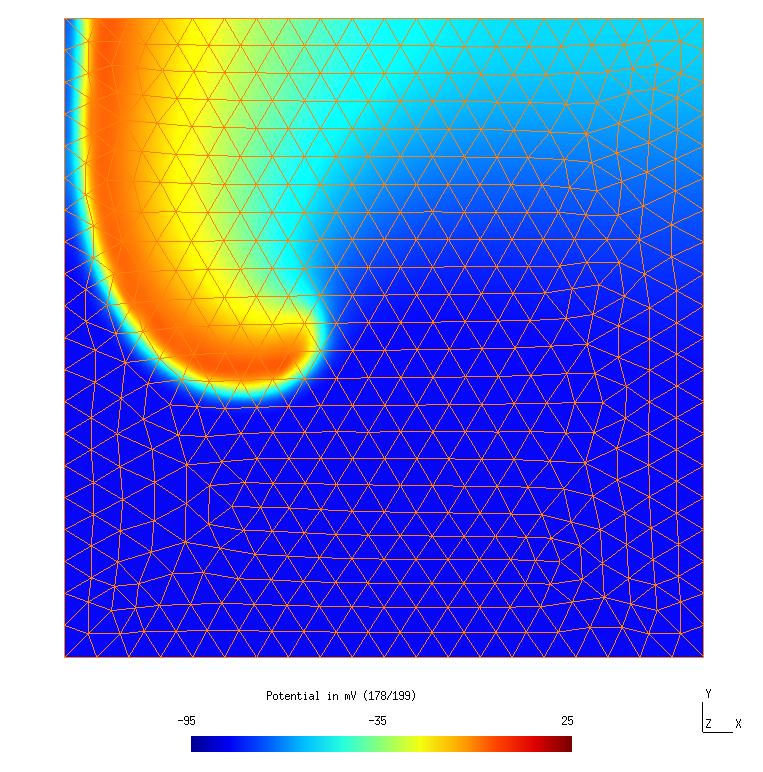 Excitation potential wave on a curved geometry (monodomain model).
P3-Lagrange finite elements / curved triangles (degree 2).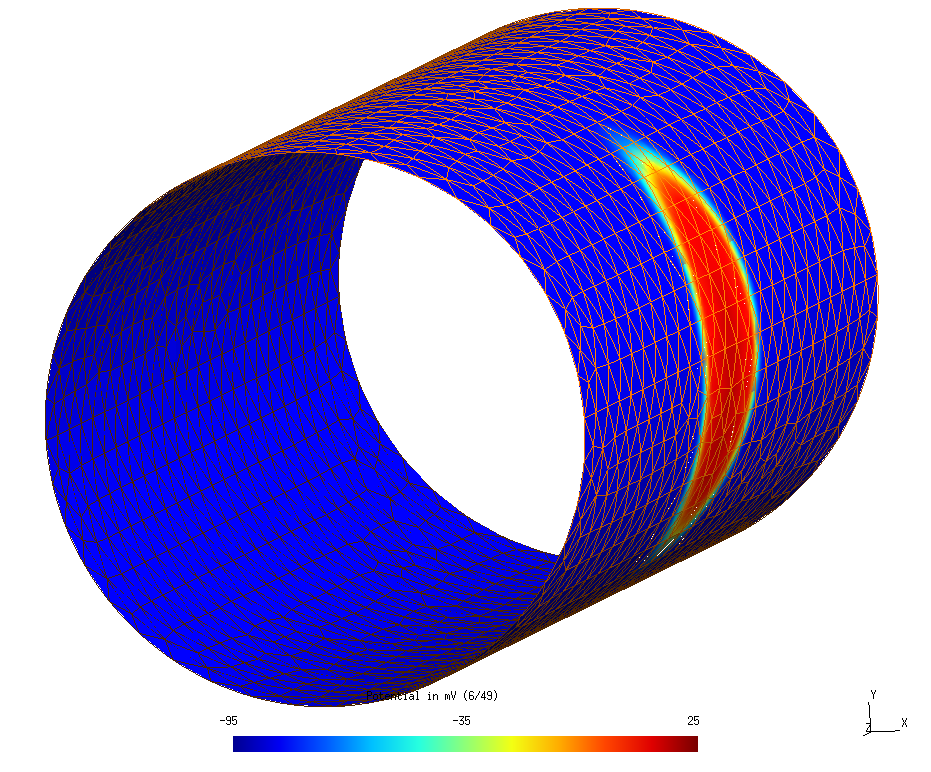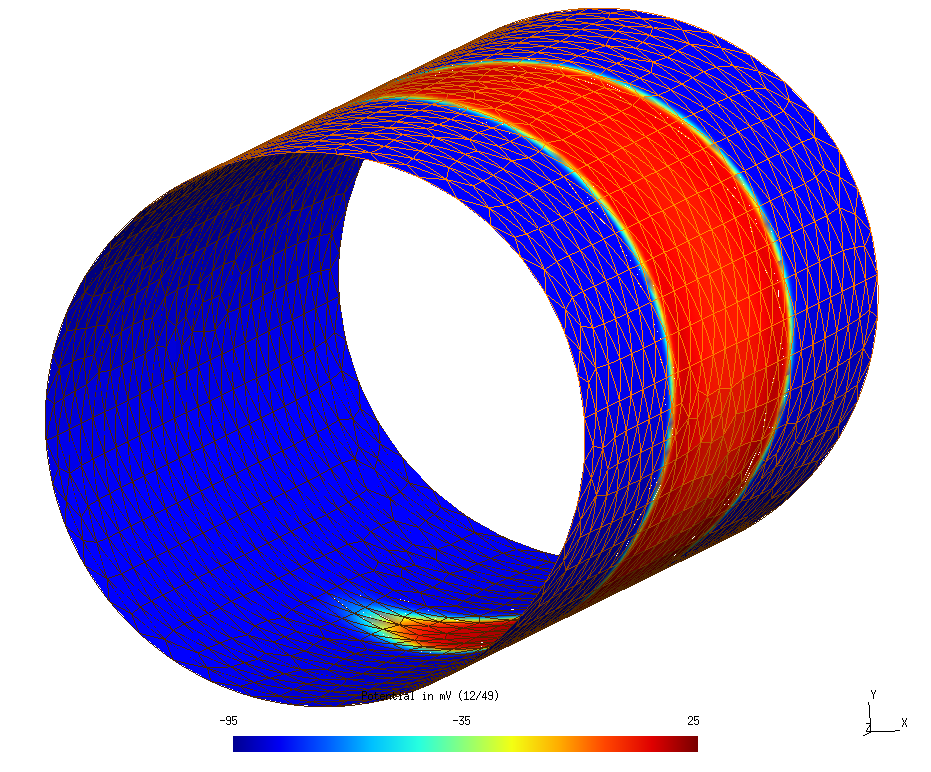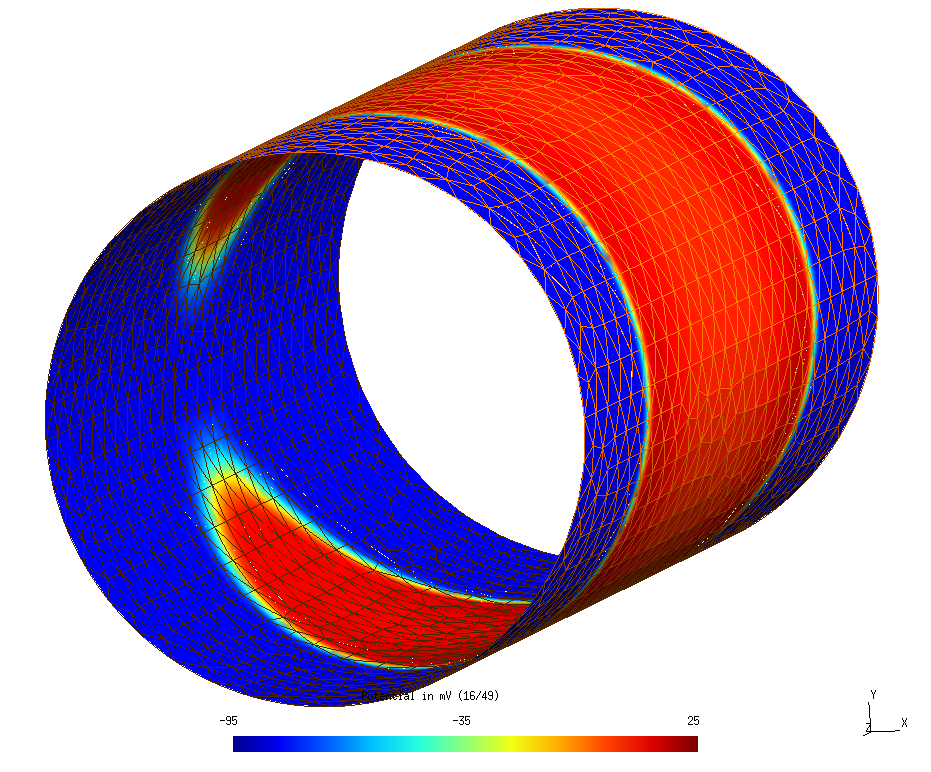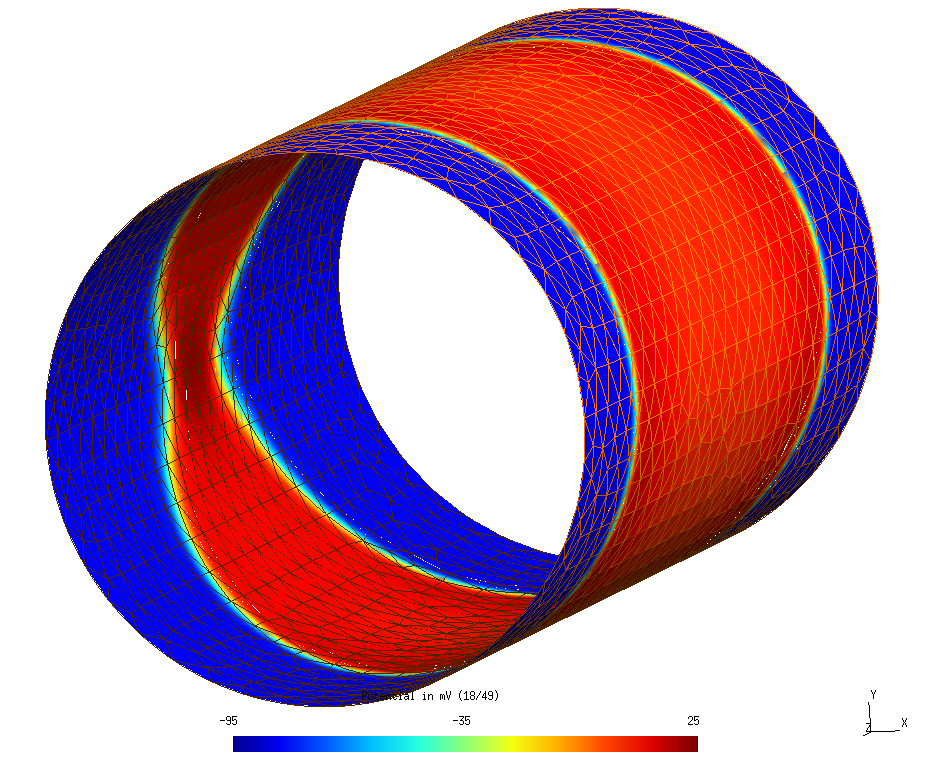 Short Vitæ
2007
:
CNRS Research Engineer
Laboratoires de Mathématiques et de leurs Applications - PAU
Université de Pau et des Pays de l'Adour.


2005-2007
:
CRM Postdoctoral Fellowship, with Y. Bourgault
Department of Mathematics and Statistic,
University of Ottawa.


2002-2005
:
PhD in Applied Mathematics, with Y. Coudière and F. Jauberteau.
Laboratoire de Mathématiques Jean Leray ,
Université de Nantes.


2001-2002
:
Master in Applied Mathematics (Université de Nantes),
Master Thesis with F. Plouraboué
at the IMFT (Institut de Mécanique des Fluides de Toulouse).